Our new short research documentary, Twins on Twins, premieres on 15th September 2017 at Birkbeck Cinema. Here, director Dr William Viney speaks about the thinking behind the film:
'Twins on Twins is the first film I have been involved in making. It has been a joy to see it come together. The reason for it being made is that I felt there was something missing in the ways that twins can be treated, not just on film but also in our day-to-day lives. My own experience of being a twin has made me aware of the ways that non-twins have certain preconceptions about what twinning is and what it must be like to be a twin. Not all of these preconceptions are misguided – the parents and siblings of twins have fascinating things to say about their twin relatives –, what I am thinking of is the mixed sense of curiosity or outright fascination that I sometimes encounter when I tell someone I have a twin brother. I am particular struck by the routine quality of the Q&A session that follows (Q: are you genetically identical? A: Yes. Q: Are you close? A: Sometimes. Q: Did you enjoy playing tricks on people? A: Never, etc). Twins do not ask to be interrogated in this way. Being born a twin involves being called into existence according to the life of another. This is almost inescapable. Less commonly observed are the ways that twins are called into existence according to the cultural history of what other people think twins are, a history that has pulled twins apart from single-born people.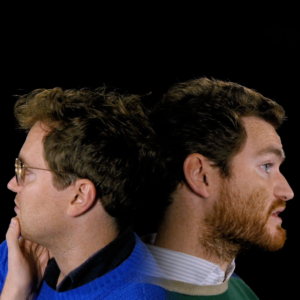 'Next to my own, personal experience of being a twin sit the films and documentaries that tend to display twin lives in states of extreme. Consider the Brady Sisters in The Shining (1980, dir. Stanley Kubrick), twin zoologists Oswald and Oliver Deuce in A Zed & Two Noughts (1985, dir. Peter Greenaway), or the comedy we are screening on 15th September – Twins (1988, dir. Ivan Reitman) – in which two highly discordant, dizygotic, superfecundated twins (played by Arnold Schwarzenegger and Danny DeVito) are the outcome of an advanced genetic experiment. As ghostly, psychotic, or eugenic bodies, twinship is used to amplify frightening, odd, or comic narratives. Meanwhile, television documentaries so frequently display 'the weird and wonderful world of twins' that The Secret Life of Twins (BBC 2009) or Secret Life of Twins (ITN 2015) not only shared a title but had an equal focus on the scientific uses of twins or extraordinary stories of twins, unusually alike and successful in a given sport or art, or that have been separated at birth and reunited. Of course, simply bemoaning the sensational tastes of the mass media is not constructive. But the focus on the remarkable or abnormal aspects of twinning made me consider whether a small film could be possible that could approach what Kenneth Gross has called 'ordinary twinship', portraying twin relationships in ways that do not assume or encourage the assumption that all twin lives are extraordinary.
'What if we try to ask different questions and attempt to present their views and opinions about twinning in a way that does not filter out the ordinary or ambiguous or detrimental aspects of having a twin? This is what Twins on Twins tried to achieve: a film where people can air their thoughts in their own words and without non-twin narrators or scientific experts explaining what they really mean. The result is a kind of visual ethnography, a way of presenting a community more talked about than seen speaking on its own behalf. The surprising outcome, I think, is the raw diversity of twin lives captured in this film – the joy and frustration, the sadness and the ambiguity that can be focussed in life entwined. We learn that there are many different ways of being a twin and not being a twin, and, perhaps counterintuitively for a group of people celebrated for their similarities, each pair is radically different from the other.'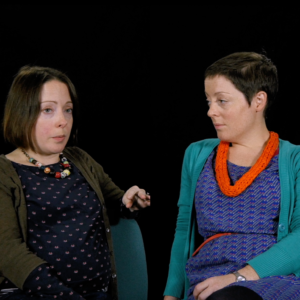 Twins on Twins (dir. W. Viney, 2017) premieres on 15th September 2017 at the Birkbeck Cinema in London. The screening will be part of Sci/Film, a series dedicated to science and cinema.
 Venue: Birkbeck Cinema, 43 Gordon Square
Booking details: Free entry; booking required via Eventbrite.
Friday September 15th, 6-9pm
The evening will include a rare screening of Twins (Ivan Reitman, USA, 1988, PG, 107 minutes) and there will be a discussion with Professor Angelica Ronald and Dr William Viney about the science of twinning.