2017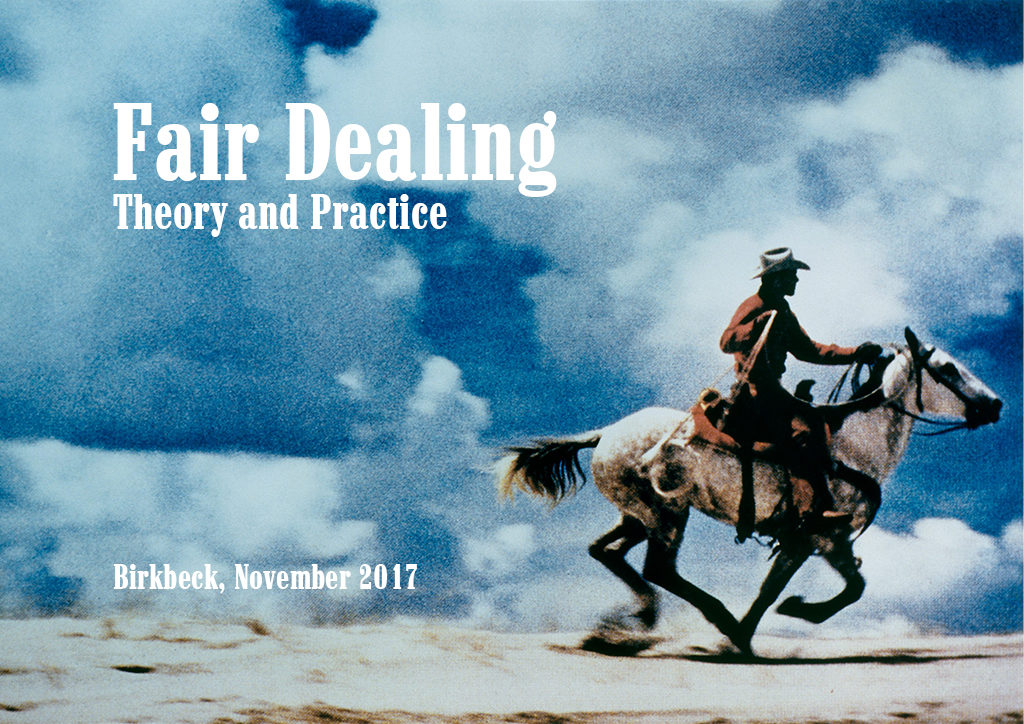 This was a month-long series of events examining what fair dealing means for academics and practitioners working with the still and moving image, organised by the Lab's Dr. Lily Ford. It included a conference, workshops dedicated to filmmaking and art history, and a screening of John Berger and Mike Dibb's 1972 'Ways of Seeing'. We had the support of a range of Birkbeck bodies, including the Birkbeck Graduate Research School, Birkbeck Institute for the Humanities, Birkbeck School of Law, and Birkbeck Institute for the Moving Image, as well as backing from AICA-UK and the Paul Mellon Centre for the Study of British Art.
Find out more and listen to audio files from the events on the Fair Dealing website. Photography by Bartek Dziadosz, Sam McCoy and Amy Cheng.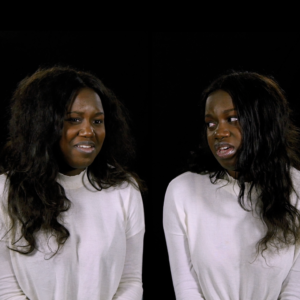 Twins on Twins
This special event on the scientific study of twins will feature the premiere of our new short research documentary Twins on Twins, directed by Dr William Viney; a screening of Twins (Ivan Reitman, USA, 1988, PG, 107 minutes); and a discussion with Dr Viney and Professor Angelica Ronald. The event will take place at Birkbeck Cinema on 15th September 2017, 6.00pm-9.00pm.
This event is free but booking is required via Eventbrite.

A roundtable discussion, workshop and performance hosted for essay film practitioners and enthusiasts to exchange ideas about working with/against cinematic time.
2016

A celebration of John Berger on screen and page. 70 readers, scholars and collaborators of John Berger gathered at Birkbeck Cinema to discuss his work on page and screen, in a symposium organised by the Derek Jarman Lab with AICA-UK and the Birkbeck Institute for the Moving Image.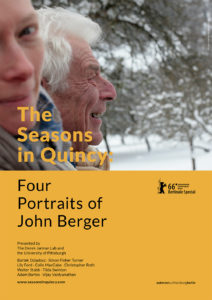 Our film The Seasons in Quincy: Four Portraits of John Berger had its world premiere in Berlin during the 66th International Film Festival in February 2016. Its UK premiere happened as part of Sheffield Doc/Fest in May and it was screened in London for the first time in the National Portrait Gallery in October 2016.
2015
A filmmaking experiment which brought together participants with diverse backgrounds and skills, from cognitivists to theatre performers.
2014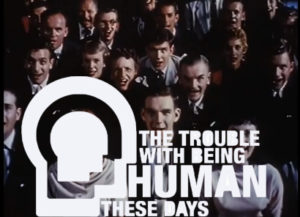 An event exploring how cinematic works engage with philosophical concepts and philosophers themselves. A screening of The Trouble with Being Human These Days, an essayistic portrait of Zygmunt Bauman.
2013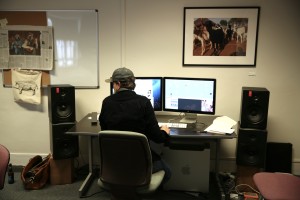 A week-long research and filmmaking experiment during which artist and editor Christopher Roth edited a film inspired by John Berger's writings on animals.